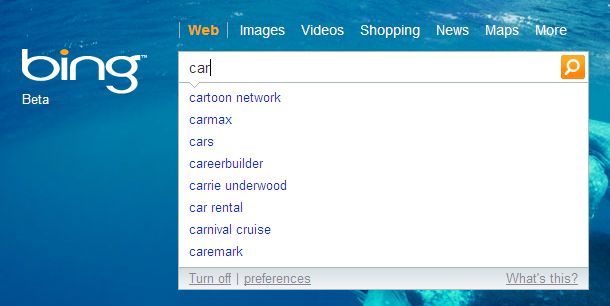 So, it seems Yahoo! and Microsoft have ironed out their differences and are launching an attack on Google with the all new BING - which will eventually replace Yahoo's search engine.
Bing.
How stupid a name is that? Of course, I suppose Google sounded bizarre at first.
Will they outclass Google? Who knows. For the moment though, as a friend of mine pointed out (Hi Michelle!) the name lends itself to a great acronym:
But
It's
Not
Google
.