.
OK, well, so it's been a while. Way longer than usual.
Did I go on vacation? Nope.
Was I busy leading a fabulous life? Nope.
Basically, I had nuttin' for you so I just shut the hell up. Seems like the best solution in such cases.
I did, however, do a walkabout on July 1 (Happy birthday Canada - said in an annoyingly peppy and enthusiastic voice). So yeah, I have all these pics of my neighbourhood (sans Mr. Rogers, but there you go). Twas the last day of good weather, which, I think is highly annoying; if I wanted west coast weather, I'd move to Vancouver fer chrisssake.
Anyhoo, let me walk you around my 'hood. Let's head north up my street in
Outremont
.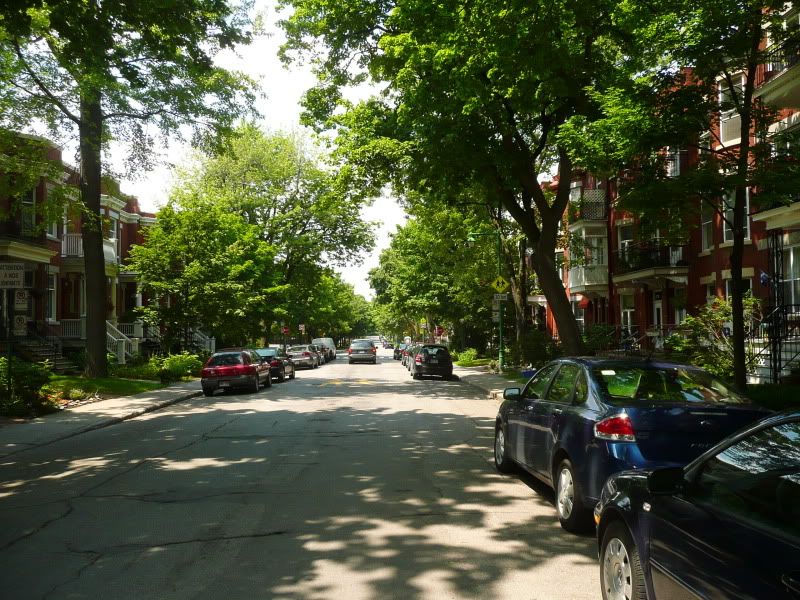 To the park: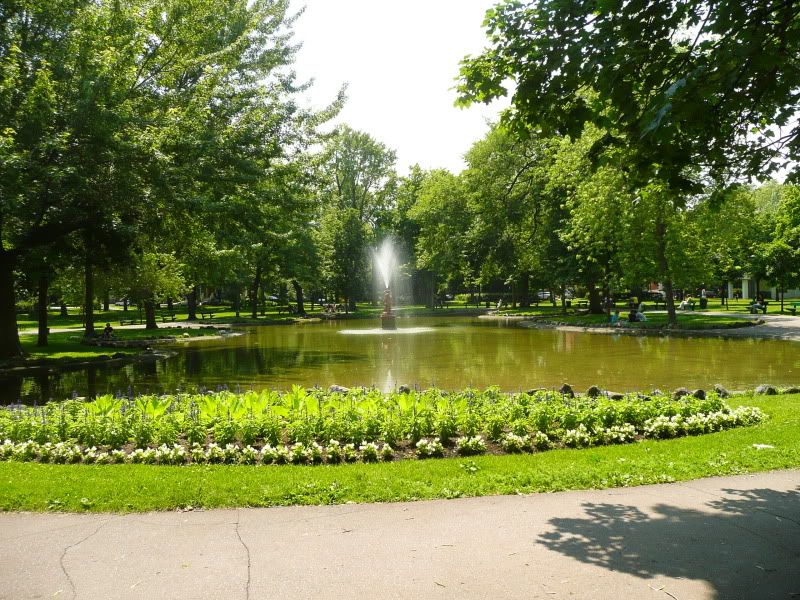 A typical house in my neighbourhood (and no, they don't all lean over that way, I simply can't take a picture straight):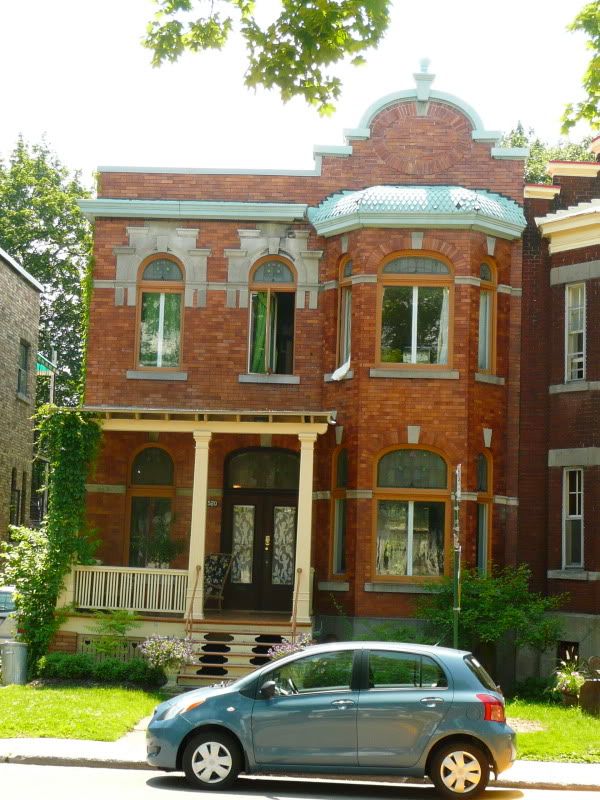 And then the next park along the route: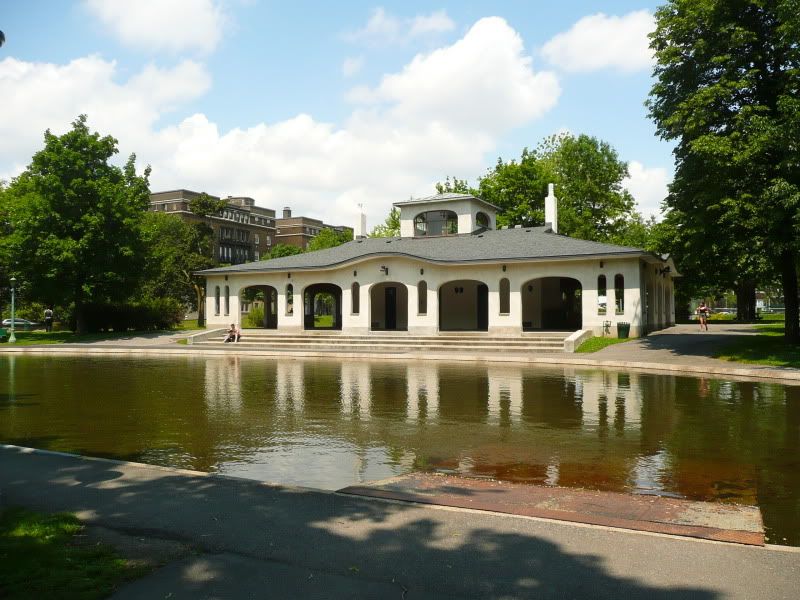 The building is on an "island" with a foot deep moat around the whole thing. On Sunday nights in the summertime people get together there to dance the Tango...
And on to Bernard street. Lots of restaurants/bars here, and the
Outremont Theatre
, a lovely building, the inside is beautiful, art deco (I'll try to get some pics of the inside sometime)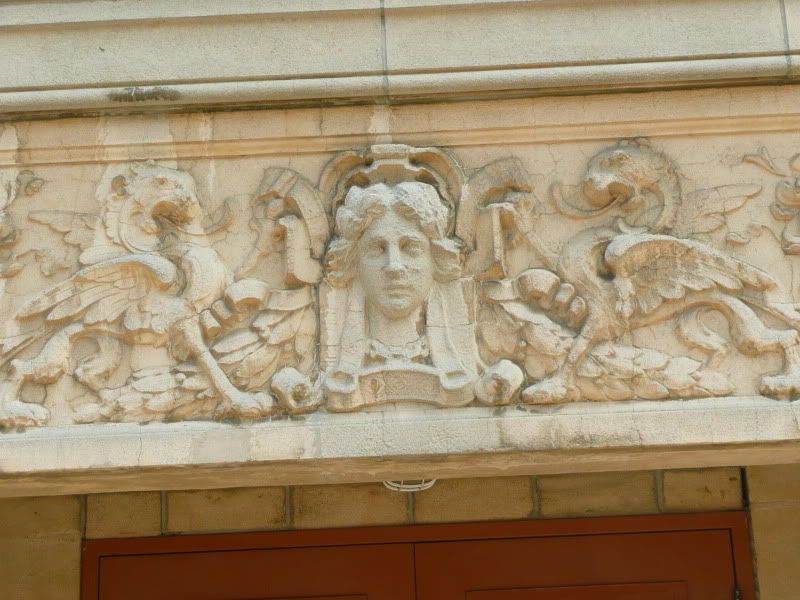 How cool is this carving over one of the Outremont's doors? I had never even noticed it before - amazing how you can walk past these beautiful buildings and never even realize how stunning they are.
Now, let's tear ourselves away from the Outremont and keep west along Bernard to the Bilboquet. Obviously they serve ice cream. Their own. It is the best damn ice cream in Montreal as far as I'm concerned...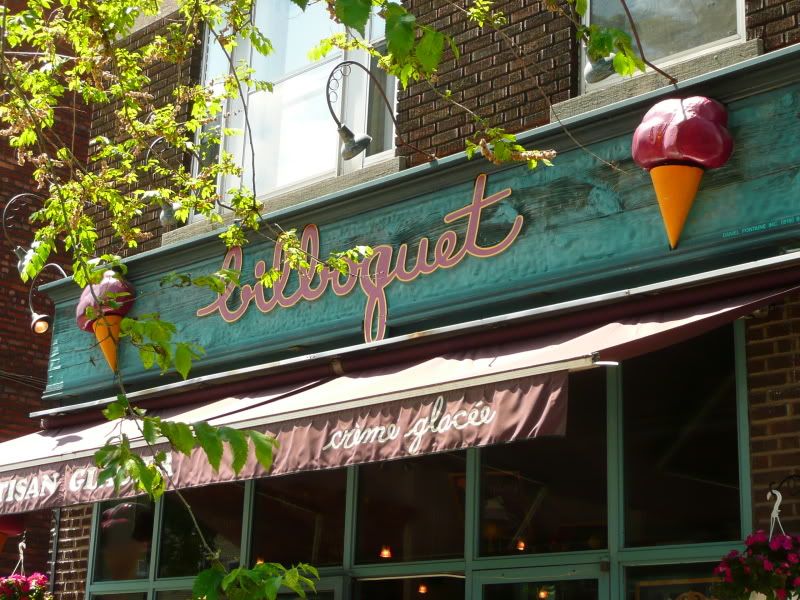 Now that we've had our ice cream fix, let's turn east again and walk to Park. Along the way, we'll pass one of Montreal's few remaining independent bookstores: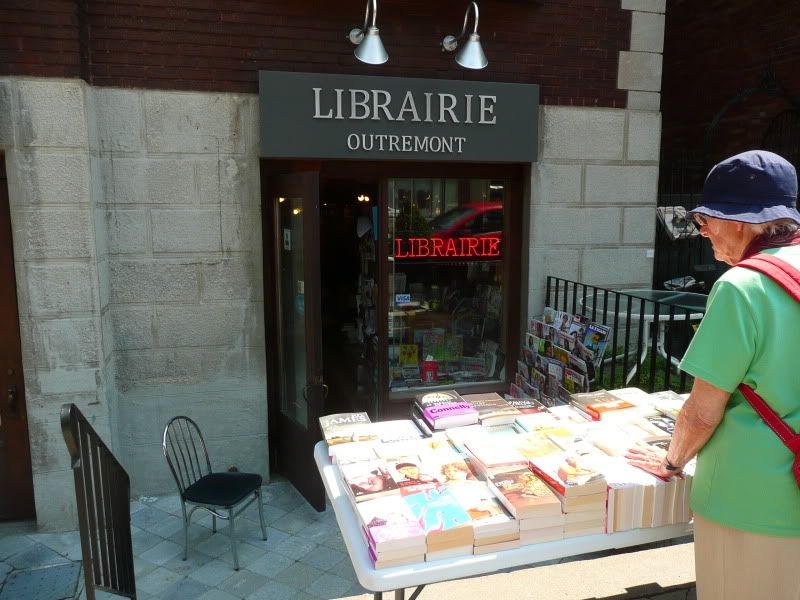 And look! A Bixi rack! They're all over the place now. And here I have to admit I was wrong about the things. They're a huge hit, people love them. It seems it was a great call to start this. Although now there's a whole controversy (this is Montreal after all, you gotta get all het up about something!) because you don't get a bicycle helmet with your Bixi. The logistics of that one boggle the mind, but there you go.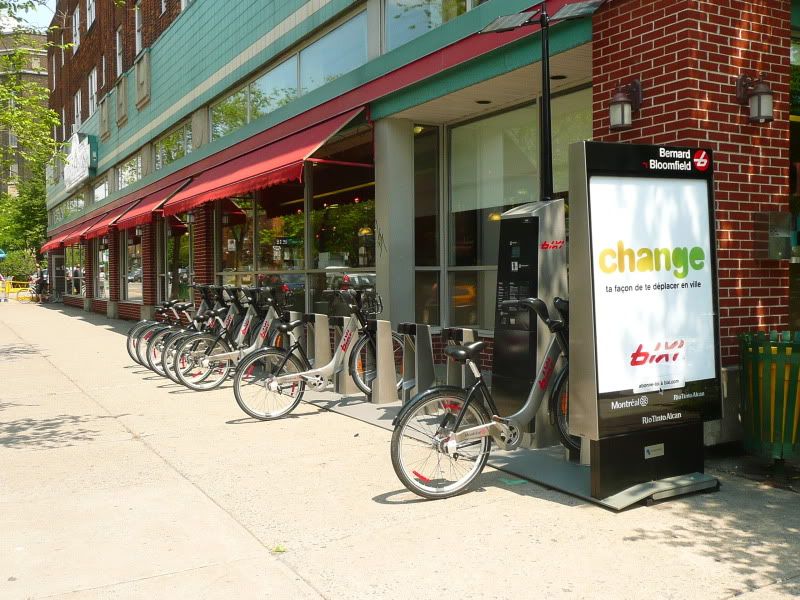 One more thing before we get to
Park Avenue
, Cheskie's. A jewish bakery with the best
potato knishes
evah! And their cherry turnovers? Divine!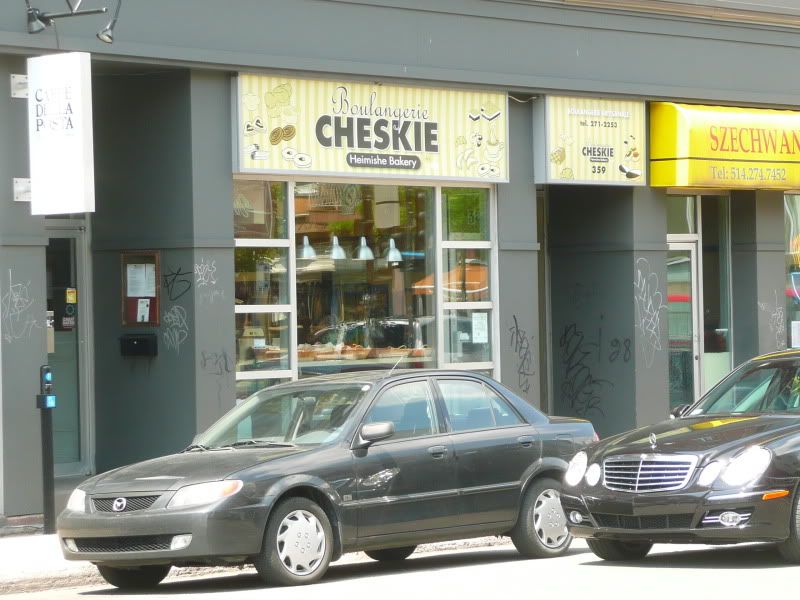 Now we're at Park so next time we'll wander around there for a bit and go east into my favourite area: the
Mile End
.
.