.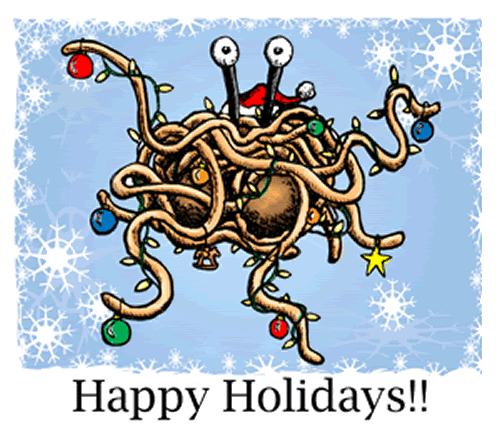 As you read this, I should be hurtling through the air in a thin metal tube at some 30 some thousand feet on my way to the (relative) warmth of Las Vegas and Palm Springs. After the frigid sub zero arctic temperatures we've been having, 45F seems positively balmy.
So unless a laptop with wi-fi connection to everywhere falls on my head from the sky I should only be back on the other side of the new year. Come to think of it, if a laptop falls onto my head from the air, it'll probably maim me in some horrible way that would preclude my ever blogging again. Que sera sera.
Until then (either the maiming laptop or the new year), I want to wish you all a great holiday devoid of weird ass family issues to stink it up.
May your holidays be balmy (either in temperature or in happiness) and your new year grand. I'll raise a glass to all of you.
Jazz
.