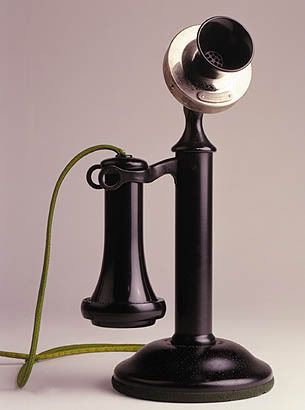 These past few days I've been pretty much incommunicado. Our internet/email system was down at work. Despite Ma Bell's contention, the problem wasn't us. They finally had to admit they were the problem. Surprise surprise
Amazing how annoying it's become to have to resort to prehistoric 20th century methods of communication like the fax and phone.
Amazing how quickly we come to depend on technology, and how frustrated we are when we don't have it.
Amazing how much time we waste in a day answering pointless emails.
Amazing how, when the problem is found and the techie calls Bell they refuse to do the easy fix because it's not "procedure". We are temporarily "fixed" and hoping it doesn't go down again until they find a really complicated way of fixing the problem that doesn't entail us losing access for at least a week – 'cause this is a BUSINESS fer chrissake!
How close are we to dumping Bell and going elsewhere? Yeah, about thiiiiiiiiis close.
The whole situation is completely surreal.