Apparently when sterilized baby bottles leach some sort of chemical.
Actually, for the record, so do reused water bottles, the type people fill and refill and refill numerous times.
And earlier this week in the news there was something about how TVs are dangerous. And apparently coffee pots. Though honestly I don't know how or why. I wasn't really listening.
A few years ago it was rays from cell phones penetrating users brains.
Or something. I don't much follow the scientific "studies" (there's sarcasm in them there quotation marks) regularly belched out and pounced on by the media.
The scientists need to publish results - any results - for funding and the media, well they just love to scare people.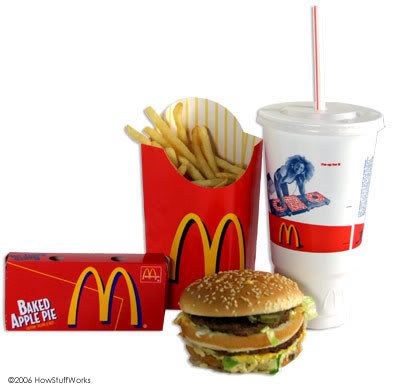 Personally if I were a parent I'd be much more afraid of the sodium content of a fast food lunch (which is
way
over the amount a child should eat in a day) than an infinitesimal amount of some chemical leaching into the boiling water used to sterilize a baby bottle (which water is discarded anyway).
This being said, no doubt about it we lead toxic lives. We poison ourselves daily just by breathing. We surely inhale and eat and otherwise absorb many more dangerous chemicals than the average person did in the 18th century. With the possible exception of hatters. And maybe tanners.
We also have a life expectancy at least double that of your average 18th century person who was usually under ground at 35-40.
Everything is relative, ain't it?
As, I suppose is this picture I found while looking for my fast food lunch. Why would you brag about being the fast food capital of anywhere? My mind she is all boggleded.