.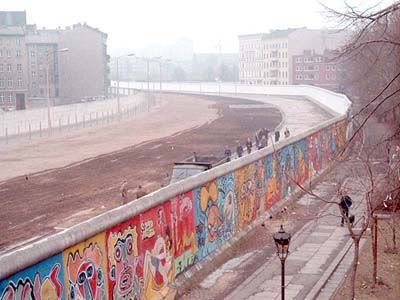 The Wall fell
. With no bombs or violence, though the crash was heard around the world.

Günter Schabowski
of the East German ministry of Information announced at the end of a press conference devoted to something else altogether that people would now be allowed to cross without hassle into West Germany.
"When? ", asked the journalists
"Immediately " (
"sofort, unverzüglich"
), he replied
No one really believed it, apparently, until a few hardy souls went to a border crossing and tried.
And the wall fell - if only metaphorically. It fell physically the next day.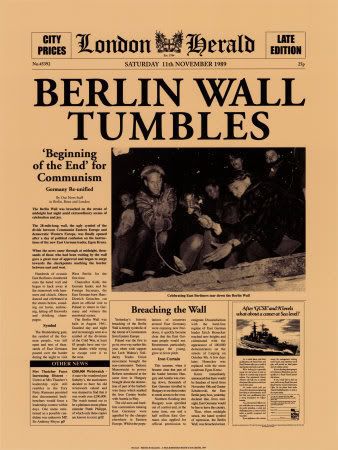 It was a heady time. Everything seemed possible. There was hope. Everything was going change.
It didn't obviously; the wall may have fallen but human nature being what it is, pretty much everything else stayed the same or worsened.
My moments of naivete and idealism are few and far between. I should have known better.
.