.
Have we ever talked about vampires you and I? I think not.
The original - Vlad Tepes

I have to tell you, I am sick to death of the creatures. Really I am.
I remember reading Dracula the first time - it's one of those books I've read often. I was 12 or 13 I think, and Stoker captured my imagination and ignited in me a passion for vampires. I searched out all the information I could get on them and on Vlad Tepes, the original Dracula on whom the story was based (and this was way before the ease of the internet, when searching for information involved libraries an encyclopedias. Oh my!). We all know about him and his nasty habit of impaling people who annoyed him and watching them die while having dinner (and if you don't
you can read up on him here
or any number of places on the net - cause libraries and encyclopedias are so old fashioned).
Stoker's Dracula was a blood sucking inhuman monster. As vampires should be. Because once they become vampires, they lose all humanity, they have no soul, they're cold evil monsters. Gotta love a good monster.
And along came
Anne Rice
. Oh, Anne, Anne, Anne. You ruined vampires forever.
Actually, I quite liked
Interview With The Vampire
, it was new and different - told from the vampire's perspective. Lestat was a kick ass vampire - although Tom Cruise as Lestat was probably the worst possible casting when they did the movie... Seriously, Tom Cruise??? A vampire? That's beyond ridiculous... but I digress.
The subsequent books kept on with the whole "vampire as poor tortured soul" thing and that's just so far off base as to be ridiculous, cause a vampire? No soul, no feelings - end of story. OK, granted it really plays into the teenage girl and romantic hero thing, but nope. It just doesn't work.
And now 20-odd years after Anne Rice you have the Twilight thing and that TV show whatever it's called and tortured vampires in love with humans and it just drives me batty.
Because vampires are supposed to be monsters. M-O-N-S-T-E-R-S.
You know, like those things that hid under the bed and in the closet when you were a kid. In adult version.
Why must everything today be benign? Why can't we deal with horror and things that go bump in the night? We can't be safe, we'll never be safe, 'cause if a vampire doesn't get you, life eventually will. Why have vampires gone from fascinating supernatural beings to lovable tortured romantic beings.
Seriously, look at this: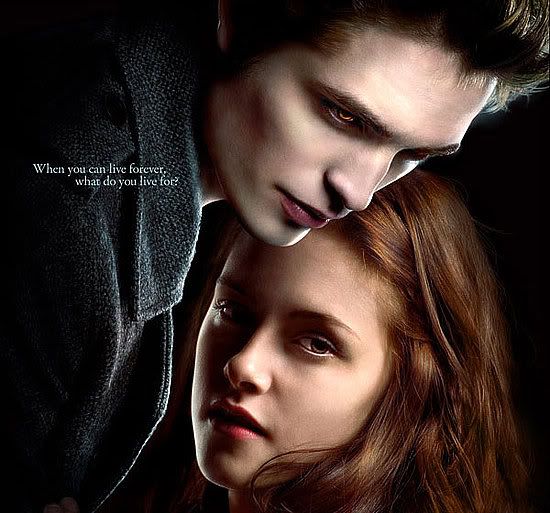 "When you can live forever, what do you live for"

It's just wrong. Teenage girls notwithstanding.

Excuse me while I hurl...