How come now that we have all these "time saving" gadgets, cell phones, blackberries, and other such thingies, we have much less time than we used to?
Seems like the only people who actually have time on their hands are those who have eschewed those same gadgets.
Just a thought.
The
Journal de Montréal
, Montreal's very own tabloid carried a series of articles yesterday on anorexia and the media's role in "promoting" it.
How young women develop anorexia because they see too many emaciated models in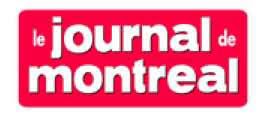 magazines, etc. etc. And no, I don't want to get into that debate.
However, the Quebec Minister of Health has announced today that this obsession with thinness must stop. He will apparently be going to modeling agencies and such to speak to them about it.
Yep, you heard it here first. Anorexia will stop because Couillard is gonna take matters into his chubby capable hands. I can't help but wonder what measures he can actually take? Anyone with a BMI under normal will be whisked away and force fed until they're nice and curvy? Will he institute a ban on fashion magazines with skinny models? Will models have to go underground?
Don't ya just love it when the government, because of an outcry over a few sensationalistic articles in a tabloid, jumps on the bandwagon, fists waving and hopping up and down in righteous indignation?
And we're supposed to have total respect for these people. Media whores, all of 'em.