.
I haven't been blogging much recently, mostly because after a day on the computer at work, the last thing I want to do is log in more computer time. I just can't seem to find the energy for this anymore.
**********************

I like long weekends. It's fun to play hooky at the cottage on a Monday with Mr. Jazz.
It's much less fun to arrive at the cottage on a Friday evening, get out of the car, look at those 40 steps up from the driveway and say, "Fuck, they're gone."
Gone.
Buried under a waist high dump of snow. Mr. J started shoveling while I hauled myself up to the cottage to get the other shovel.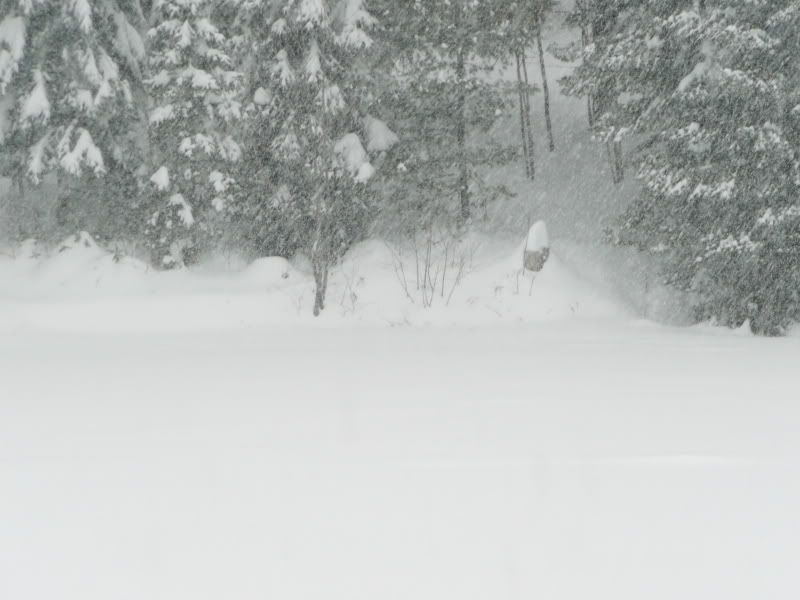 Did I mention the waist high snow? The snow that gets over the waistband of one's jeans and slithers down inside? Cryogenics for the nether region. I don't recommend it.
Over an hour to shovel those stairs. It's still fall and I'm already so over winter. (sigh)
**********************

At least we'll be leaving soon. Over the hols we're going to Vegas to see a Cirque du Soleil show, then driving down to Palm Springs to wander around the desert (among other things, Joshua Tree National Park) and drink margaritas. It's been way too long since I've seen the desert. Much much much too long.
Ironic isn't it that the place I love the most in the world, the deserts of the US southwest are diametrically opposed to the place I actually live. There's something really wrong about that.
.