.
No, rather with a whimper. Winter, she has arrived the bitch.
Montreal was expecting a dusting of snow yesterday. Instead, we got a good six inches, then some freezing rain, and now more snow.
The snow removal teams, the cops, the drivers, everyone was taken by surprise it seems. Go figure. After all, it's only December.
Denial is obviously not just a river in Egypt. Nor am I the only one who likes bathing in it.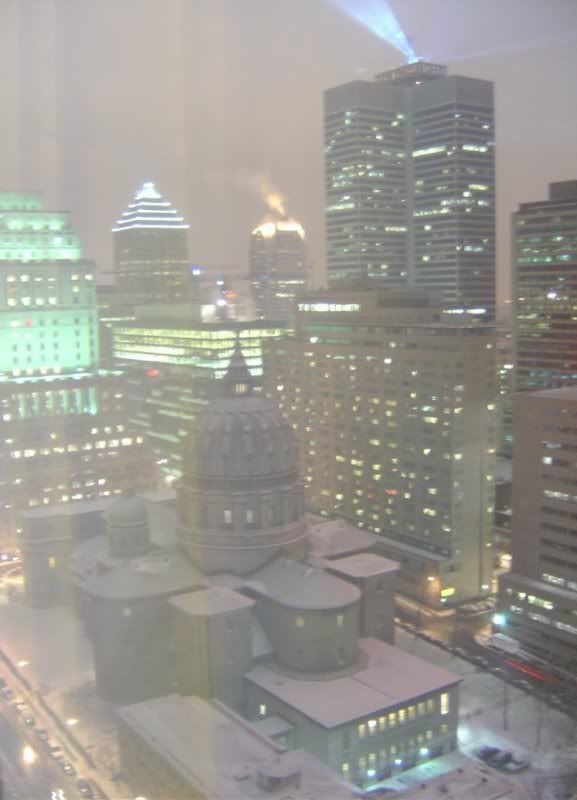 .