.
Dear STM,
Wow, you got the really cool new 21st century system going dontcha? Those Opus chip cards. Just stick 'em in the machine and load 'em up with tickets or a monthly pass. It's all very ecological and shit. No more paper passes or tickets, reusable card. Kudos to you.
There's just one thing. A tiny thing but a fucking big annoyance nevertheless. Now, see, let me explain. I can load up to four different types of "fares" on my Opus card. As you mention in your website:
You can recharge your card with various transit fares, according to your needs. For example, you could load it with an STM monthly pass along with single fares to take RTL or STL buses.

That's great I think, it really is. Me? I really don't like loading my card often so I recharge with four packs of ten tickets - which will last me a couple of months.
But.
Yeah. you saw that coming didn't you?
But, I can't pay for the four packs with one swipe of my credit card. No. I have pay as I load each pack. Four times $20 in about two minutes. What happens? Each time my damn credit card has a fraud alert put on it, and I have to call the credit card company to confirm my purchases.
Because you. Are. A. Bunch. Of. MORONS!! who never thought your damn system through.
Ticketed off-edly
Jazz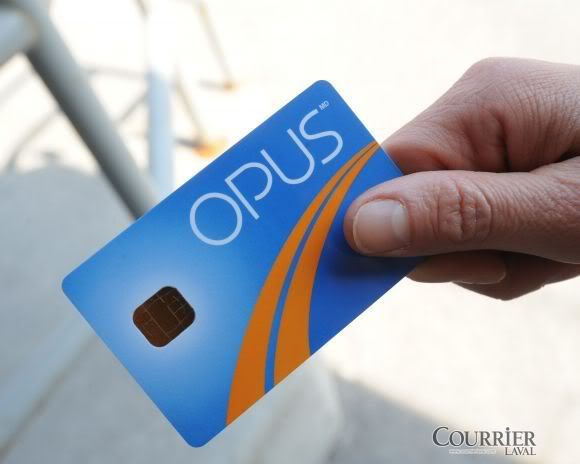 ******************************

Dear credit card company.
How many times has this happened now? Three? Four? I understand the computer analyzes my spending habits, but by the third or fourth time, you'd think the computer would have caught on to the fact that every couple of months I make four $20 payments in about two and a half minutes.
What the hell do I need to do in order to establish this as a spending habit? Can't you put a note in my file to not bother calliing when that happens and just unlock the damn card???
Yes, yes, my safety first. You're on the ball, that's for damn sure.
But I can't help but wonder if you'll "fraud out" my credit card when I go on vacation this weekend?
Chargedly,
Jazz
******************************

Dear moron on the subway,
I was giving my seat to the hugely pregnant woman who got onto the subway at the same stop as you did.
Not
to you. You're only thirty and despite the business suit and that laptop you have to carry, I'm sure you can stand for a few stops. Get the hell over yourself.
To your credit though, when I loudly said, "that seat wasn't for you, it's for the hugely pregnant woman standing next to you" you sheepishly got up.
Kudos to you. The Jazzer, she is impressed
Eye-rolledly,
Jazz
.