Cause I guess I shouldn't say fuck in a title, right?
Moving on (I'm digressing before even getting started; can you actually
do
that?)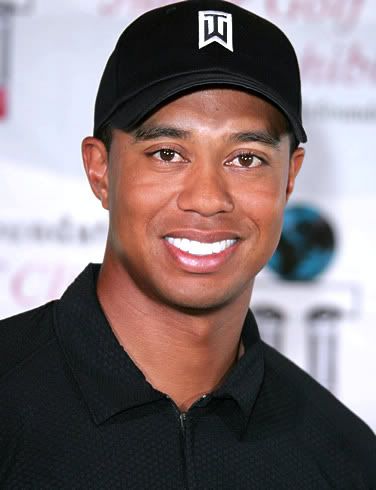 Today's WTF moment is brought to you by Tiger Woods (damn but nicknames like Tiger annoy me - course if my name was Eldrick, I might go by some stupid nickname too - again with the digression!)
Ok, so the guy, was cheating on his wife it seems - oh lord almighty! The! Horror!!!!
Um... so what? Tiger is the first person to cheat on his/her spouse, perhaps?
Headlines like this:
Tiger Woods scandal - Woods in intense marriage counseling
are just waaaaay too much information - and none of anyone's business.
Why is this news on all the "serious" media from the CBC to the Washington Post rather than on Entertainment Tonight? This isn't news, this is something between him and his wife.
What's the fascination? Fer chrissake, the guy's famous for playing a sport where the point is whacking a tiny ball for miles and wearing ugly pants (unless they're over the ugly pants thing?) to great monetary advantage.
Why is this news? and more to the point, why does anyone care how he lives his private life? The operative word here being PRIVATE.
I know some will argue that actually he's a public figure, thus so is his life. That's bullshit. I don't care how public you are, you're still entitled to a private life, no matter who you're with in your car.
Why do people rejoice so much in the "downfall" of public figures - remember Clinton and all those other politicians? And have you ever noticed that it's almost always about sex? Why do people get so damn het up about sex?
Just a thought in passing, and moving away from Woods for a bit, I can't help but think many politicians have much worse stuff going on than sex scandals, things involving corruption and bribes and such. Things that should concern us as citizens, but nope, it's the guy who dips his wick in the wrong vat of wax who makes the front page. Maybe if people weren't so busy sniffing out sex "scandals" they'd sniff out the important stuff.