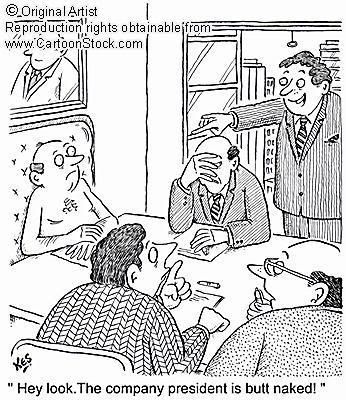 It has always been the prerogative of children and half-wits to point out that the emperor has no clothes. But the half-wit remains a half-wit, and the emperor remains an emperor. -
Neil Gaiman
For the record, the caption to that pic is:
"Hey look, the company president is butt naked!"
And to answer
BB's
question:
Blogged out, you... you of all people, prolific manipulator of language that you are. What hope then for us poor mortals toiling in the mundane groves of academia, trying forlornly to instill a modicum of light in the vast echoing Stygian halls of ignorance and sloth?
Short answer: None.
Though for the record that sentence made me laugh out loud. Reminded me of Don Petzel.
I'm done.