.
We women stopped wearing really uncomfortable shoes we pay a fortune for?
We all stopped dumping chemicals on our heads and let nature take its course? Grey can look good too.
We stopped buying constraining and uncomfortable clothes?
We stopped buying creams and assorted pots of gunk and goo that promise impossibilities - like turning back time - at $200 a pop?
We stopped paying a fortune for makeup (really, how many lipsticks do I need?) that contains... what? We've stopped using lead powder on our faces (an Elizabethan beauty staple), but is what we're using now necessarily that much better?
What if we stopped injecting the world's most toxic poison into our face paralyzing it and thus, keeping it free of lines and any sort of expression.
We stopped getting plastic implanted into our bodies and fat sucked out to look just so?
We stopped getting unneeded surgery to pull our faces taught? (And no, I'm not saying no one should get surgery, and I'm not judging those who do).
Would whole sections of the economy collapse?
How bizarre is it that women's fear of aging fuels such large areas of the economy? Because they're told they must look young at all costs? Why do we buy into it?
********************
What if we decided that not going against nature does not mean that we are "letting ourselves go"?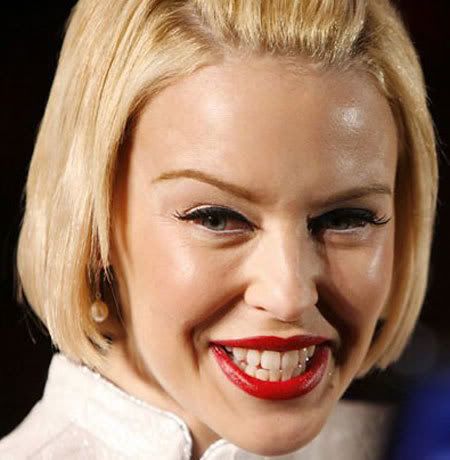 That getting older is not necessarily horrific. One of the most beautiful women I ever saw is in her late 70s no doubt, sporting wrinkles and sagging galore - and she is
spectacular
.
What if we realized that looking 30 doesn't make us any less 50?
That botox isn't beautiful.. it's just freaky.
********************

Yes, I know, it's the medias' fault. Or at any rate that's popular wisdom.
But are we incapable of making up our own minds? I can understand the wish (need?) for women to feel beautiful - God knows I'm not above it - but aren't we going overboard? What are we teaching our daughters? That youth is the be all and end all of existence? It's sort of sad I think.
Who, really is expecting this of us? From what I've seen, not all that many of our menfolk. They have a naked woman in front of them, perfection is the farthest thing from their minds. They're just grateful she's there.
I don't believe for a minute that a lot of it isn't our fault. We buy into it, don't we, to a greater or lesser extent. We could say no. And if we did, expectations would change, would they not?
But do we want them to?
Why
don't
we just say no?
.