.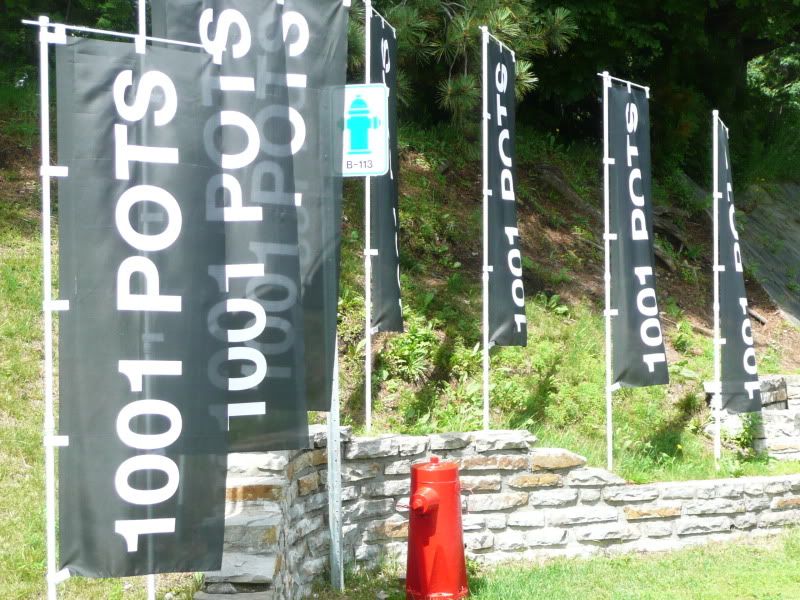 This weekend marked the end of this year's edition of
1001 Pots
. It's an annual exhibit/sale of potters' work - the biggest in North America featuring 124 artists this summer. It's held every year from mid-July to mid-August. Outdoors, because rain won't hurt the art, and damned if it didn't pour this year.
There's all manner of stuff - cups and plates: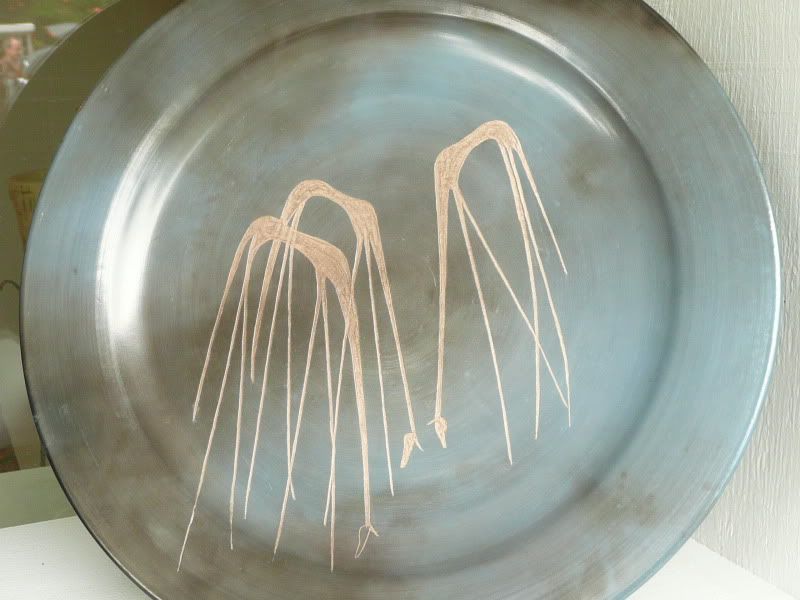 Kitchenware: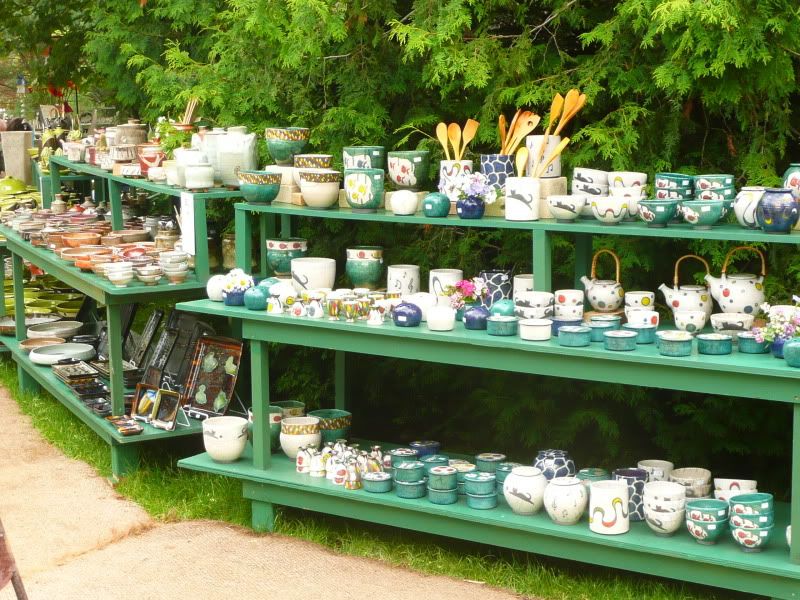 Bowls and more bowls: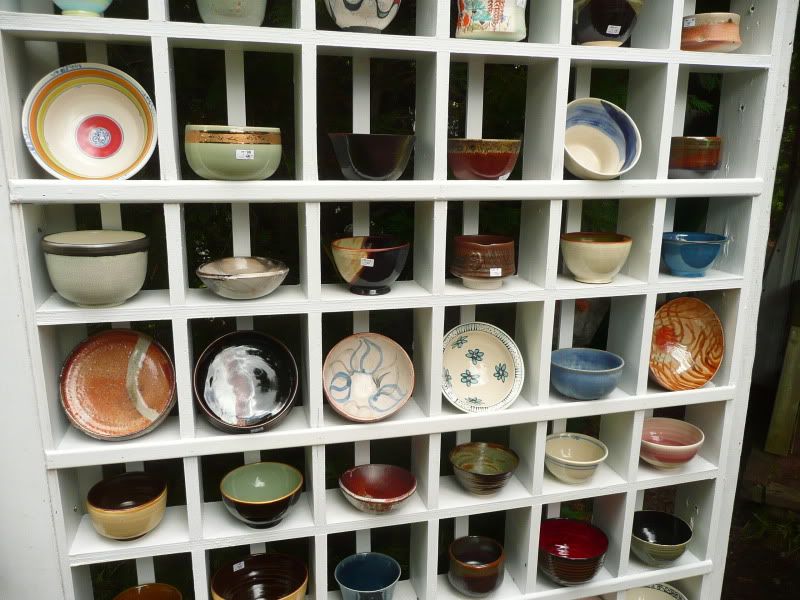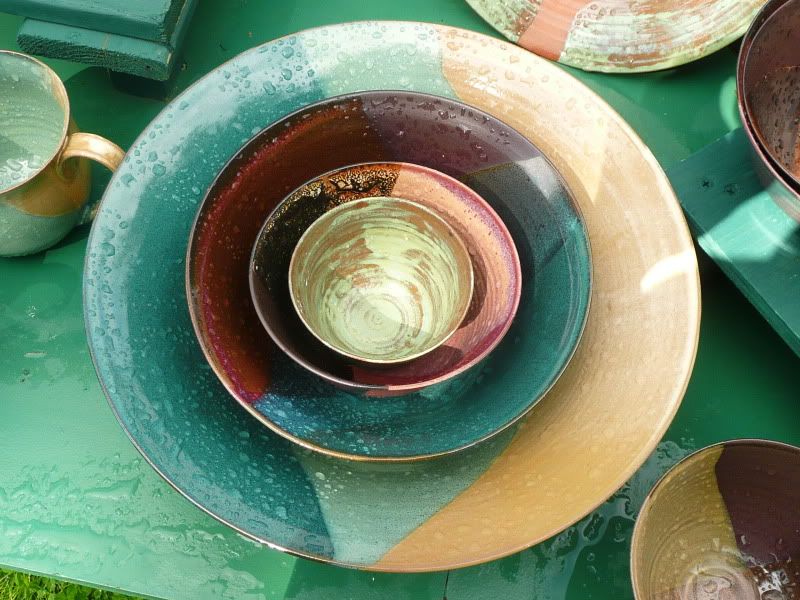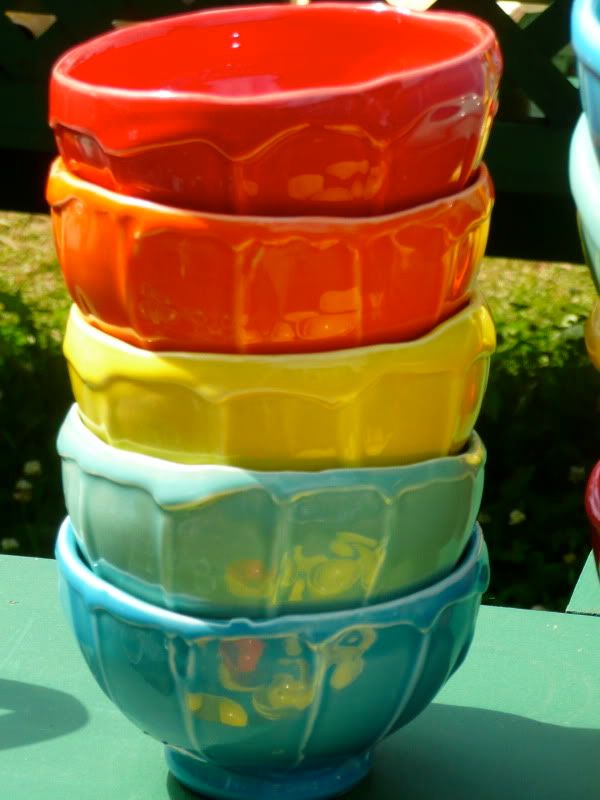 Cool, funny and not so useful stuff: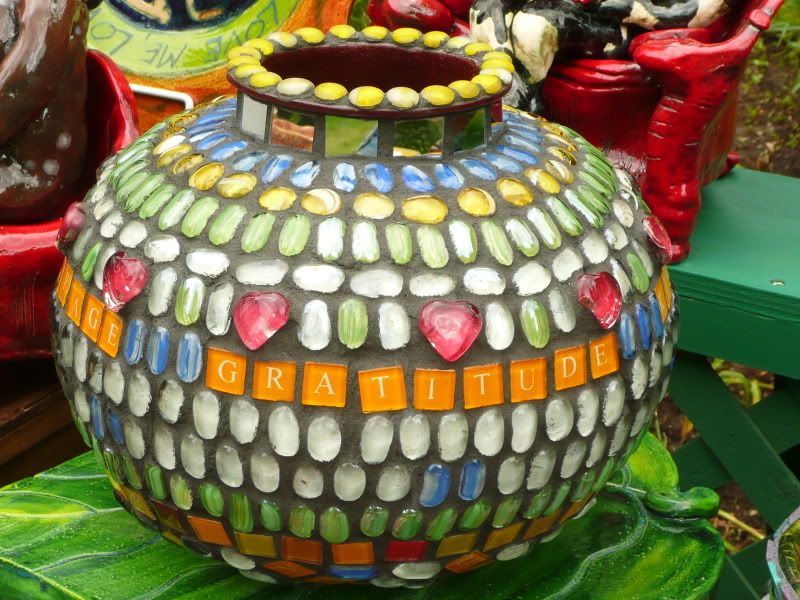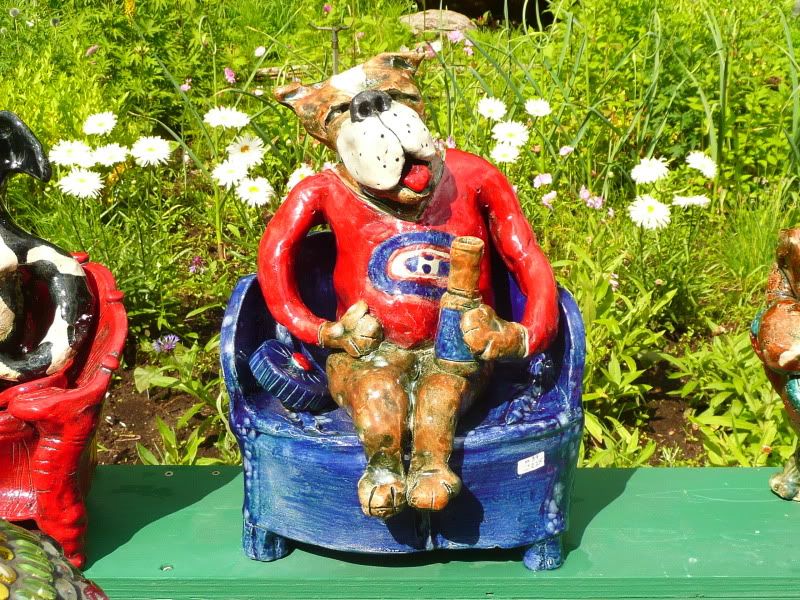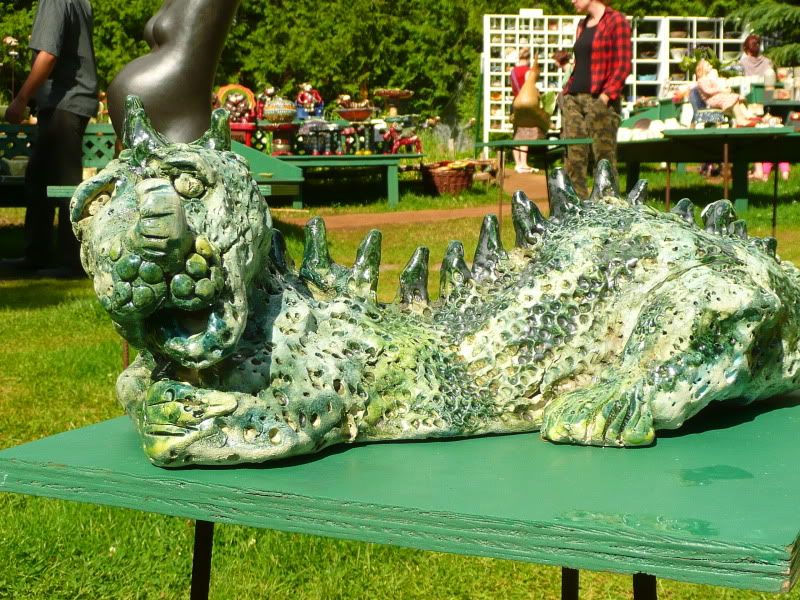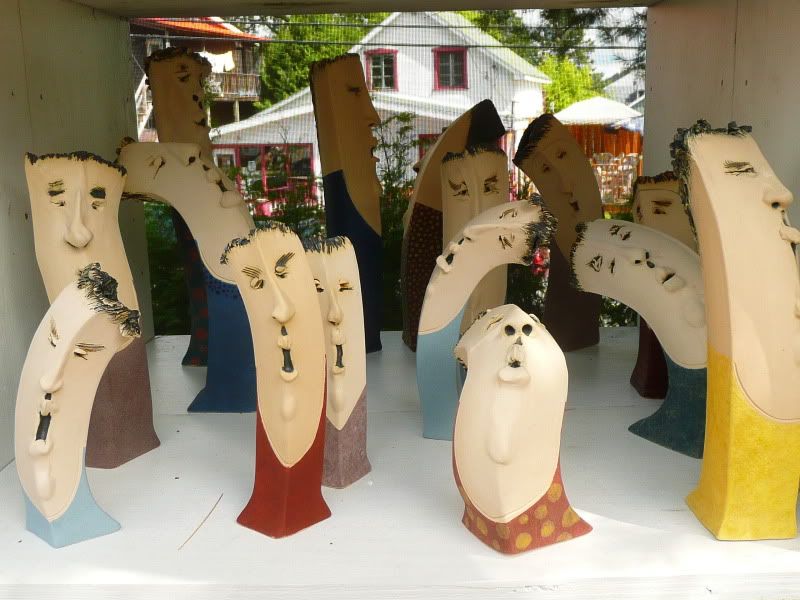 Amazingly intricate stuff:
And stuff to hang on your walls: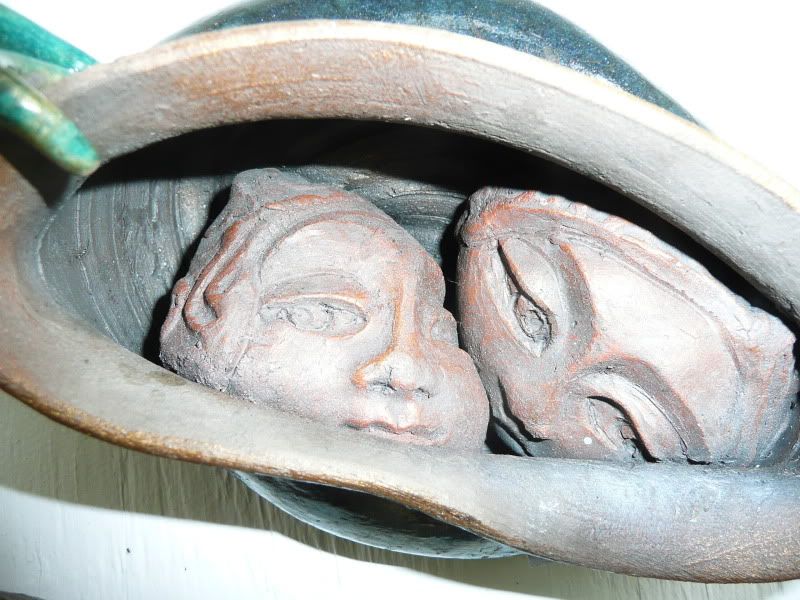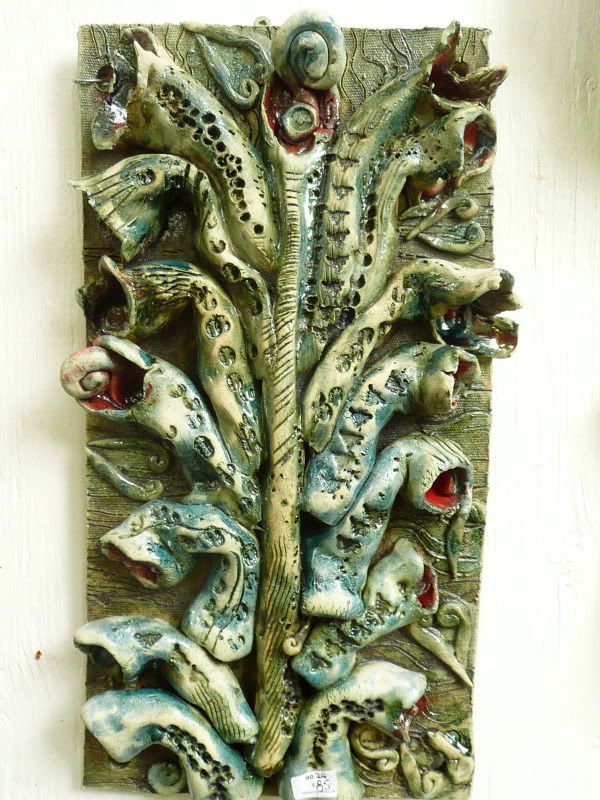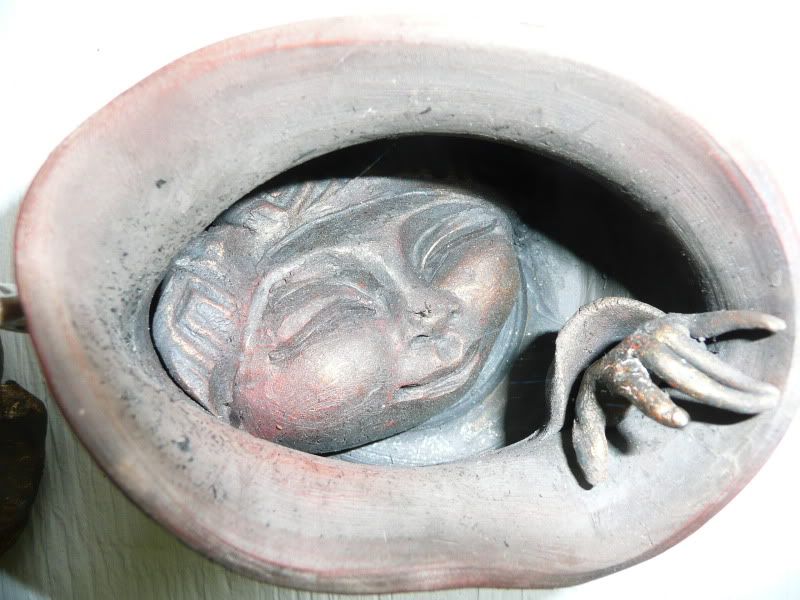 This year's new thing: the silica garden, where shards of broken pottery go to live another life. Eventually all the cages will be filled with broken pieces. It's quite cool looking.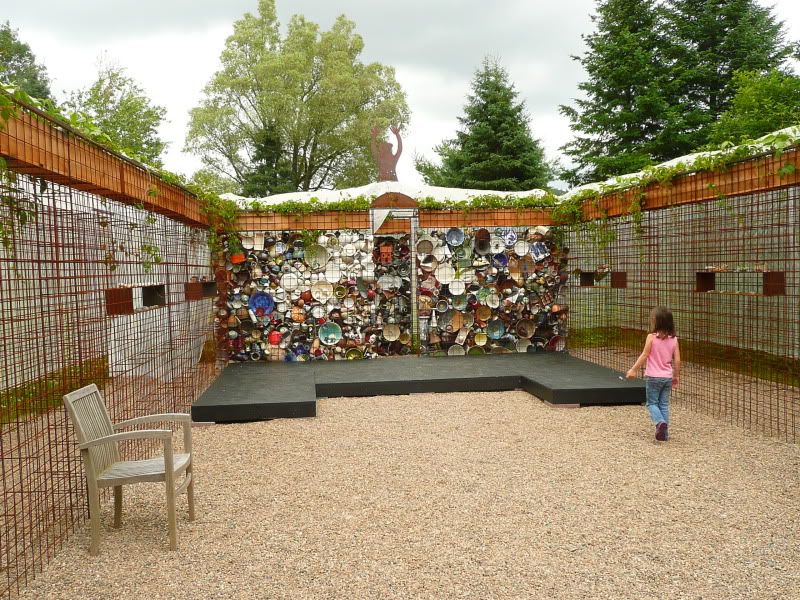 Only problem is, it's over for the year, which, however makes my wallet that much happier and heavier...
.