Ok, I'm not gonna be a star, but may a present
Ely* the fourth
. Our new Toyota Matrix (or it will be ours as soon as the papers are signed tonight):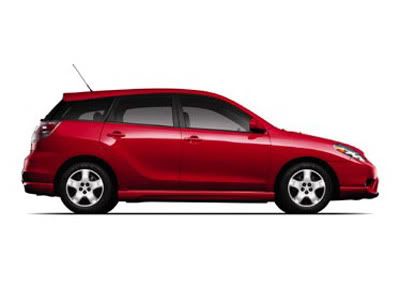 I have loved this model ever since it came out. Plus there is an amazing amount of storage space. If ever I go on a serial killing spree, I'll be able to dump at least 5-6 bodies in there. Minimum.
* Ely - the first three letters on our license plate. Every car has been Ely since those plates. Anyone got a better alternative?
Go ahead people, name our car.