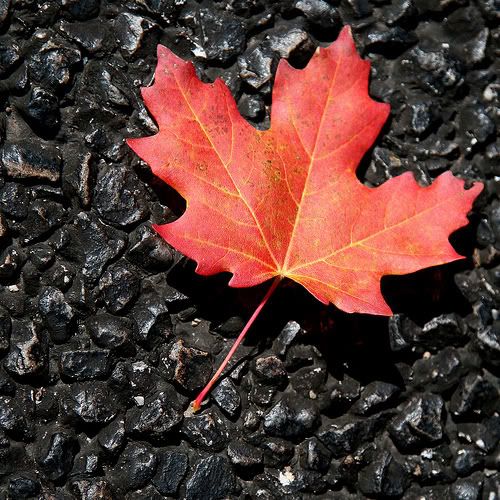 As beautiful as trees are when they've turned in the autumn, those first red leaves in early August are completely depressing. Yeah, we get the first red leaves, those with the early death wish, the suicidal ones, in August. Just as a reminder that it's all over soon.
Not that there was much to get over this summer, the weather was remarkably stable. It rained and rained and rained some more. I can't help thinking the idea was to keep
BB
thinking he was still in Ireland. It's probably working, hell I think I'm in Ireland what with the pictures he's posted. Go check them out. Go on, I'll wait. Scoot.
There's something about this time of year. Those last couple of weeks before the kids start school. For the longest time after I was done with school I had this hankering to get back to it at the end of the summer.
Now the end of summer just means more of the same with endless cold to look forward to.
Funny enough, even though the weather pretty much sucked, summer few by in the blink of an eye. It's scary that we're already almost in mid-August and it seems the last time I looked we were in early May. What the hell is up with that? The older I get, the quicker time goes by (even when I'm not having fun). At this rate I'll be 85 by the end of the month.
Honestly people, these days it kind of freaks me out.
But I'll get over it.
When I'm 85.
Damn.
.