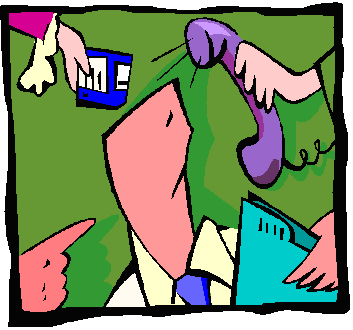 How many different jobs can a person accomplish at once?
How much can they expect me to get done in the little time they allow me?
What exactly is the point to all this?
It seems like just so much wasted time when already half my life has fled and I have no idea where it went.
Usually I'm pretty placid. Usually, I'm ok with things as they are. After all, a job is for paying bills, if it doesn't fill me with joy and contentment, well, whatever
*

,
them's the breaks. I don't see very many people around me who are filled with joy at the idea of going to work. On the contrary. So basically, most of the time I feel lucky that the thought of going into work, although it doesn't engender huge bursts of enthusiasm, song and dance, doesn't give me the impression of going before a firing squad either.
But on some days - particularly today, starting at meh, about 11:30 - I just want to scream and tell them to leave me the fuck alone already. I want to shriek that what little is left of my life is worth more than this.
That this is not how I want to die.
Some days I'm afraid that I'll never manage to retire and that this is what I have to look forward to until I whither away into a puff of dust under my desk.
Aw crap, this is bullshit. Do you want some cheese with that whine Jazz? Shut the fuck up and get back to work. It's prolly PMS.
*
Which probably explains my lack of career mindedness. I want to be able to leave work at work and not live and breath the experience 24/7. If the bills are paid that's enough for me.