Before the storm: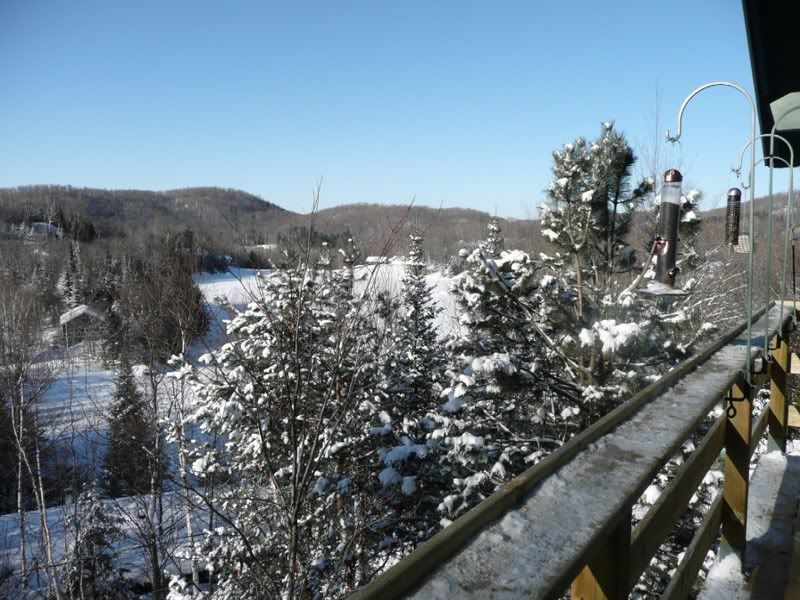 During the storm: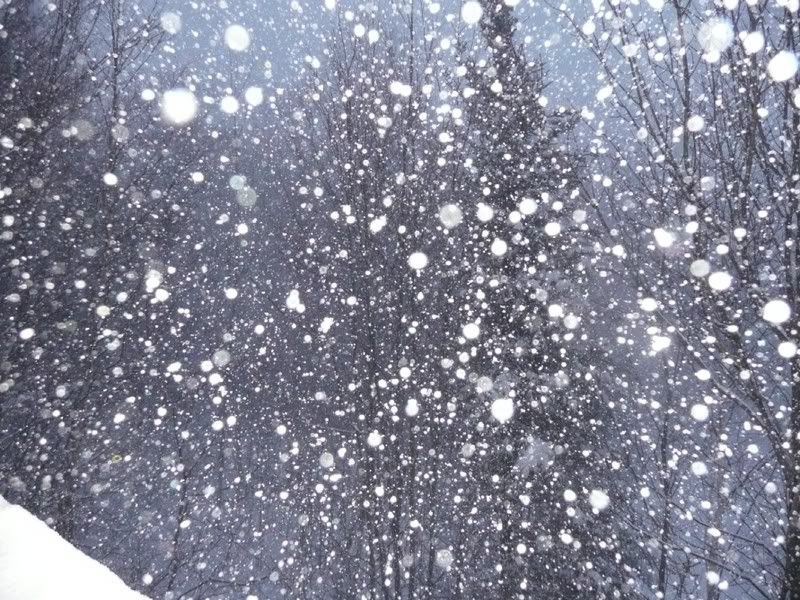 After the storm - That railing, bottom left is waist high: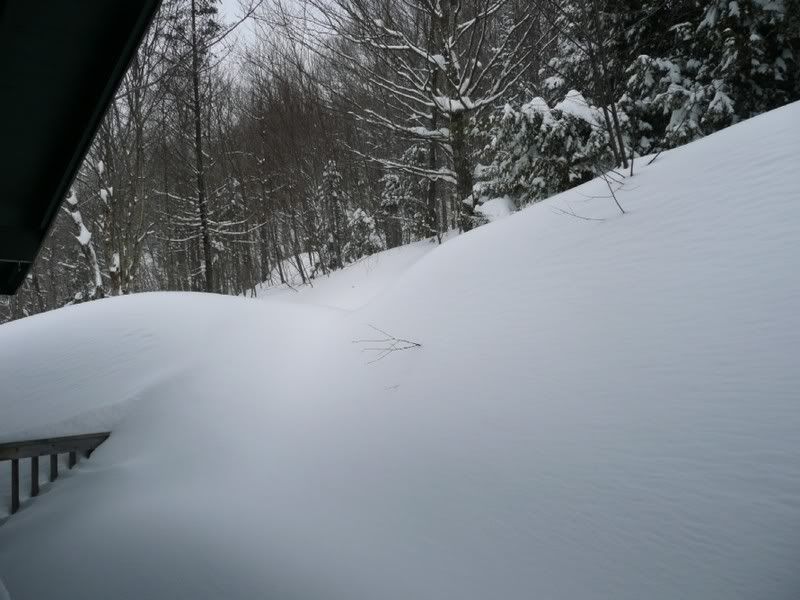 And this feeder? I'm 5'6", during the summer I have to stretch to reach it, now it's stuck in the snow: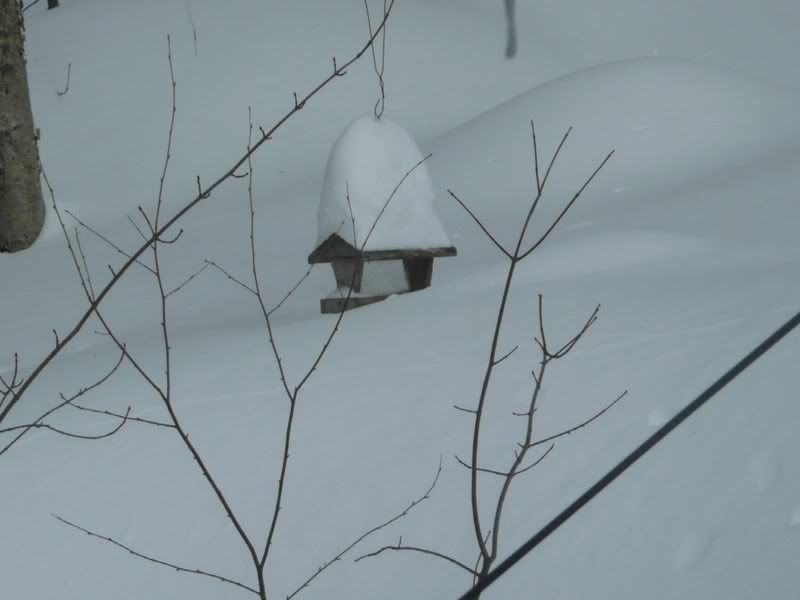 And now, non depressing things I see on Saturday mornings at the cottage...
May I introduce Red: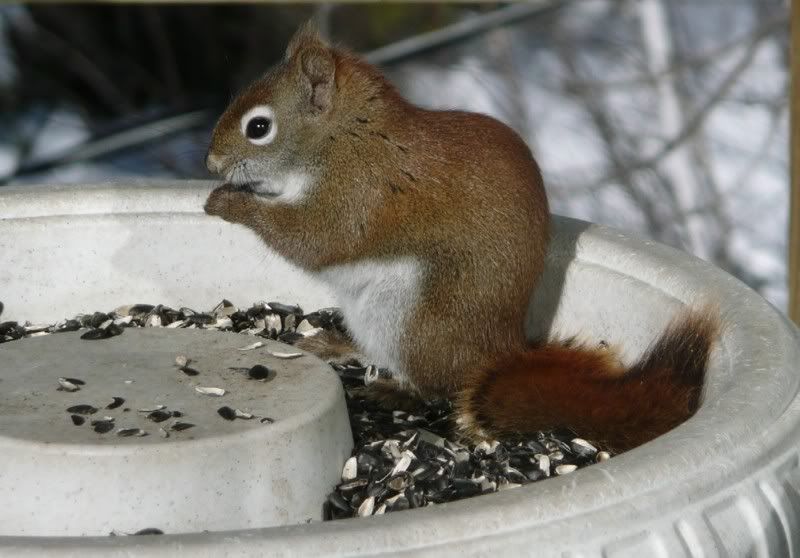 And one of the Pine Grosbeaks, a male: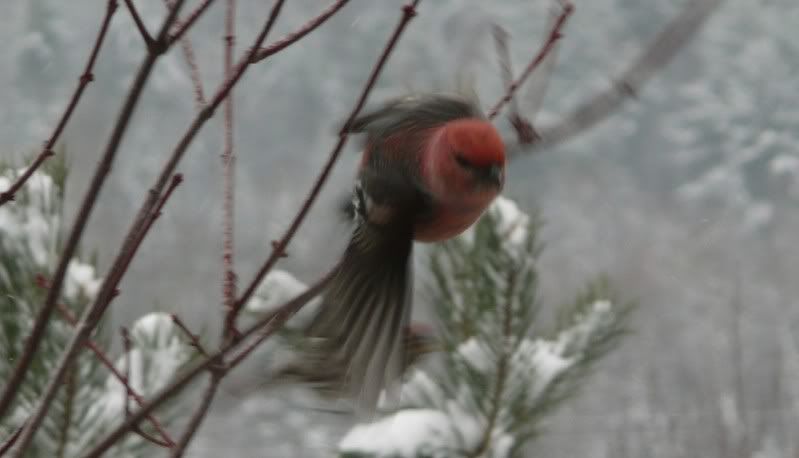 Little birdie tracks on the balcony:
And a few of the oodles of voracious redpolls at the feeders (you know, when they talk about eating like a bird? Them cute little birdies, they NEVER. STOP. EATING. EVER!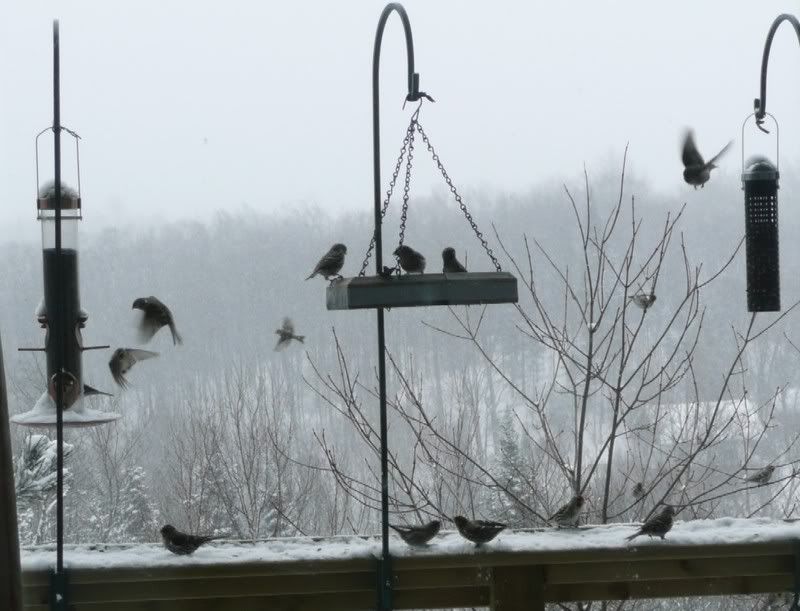 My favourite tea mug from
1001 Pots
last summer:
And, of course my cast iron teapot - cause what's a Saturday without it? I love me my teapot.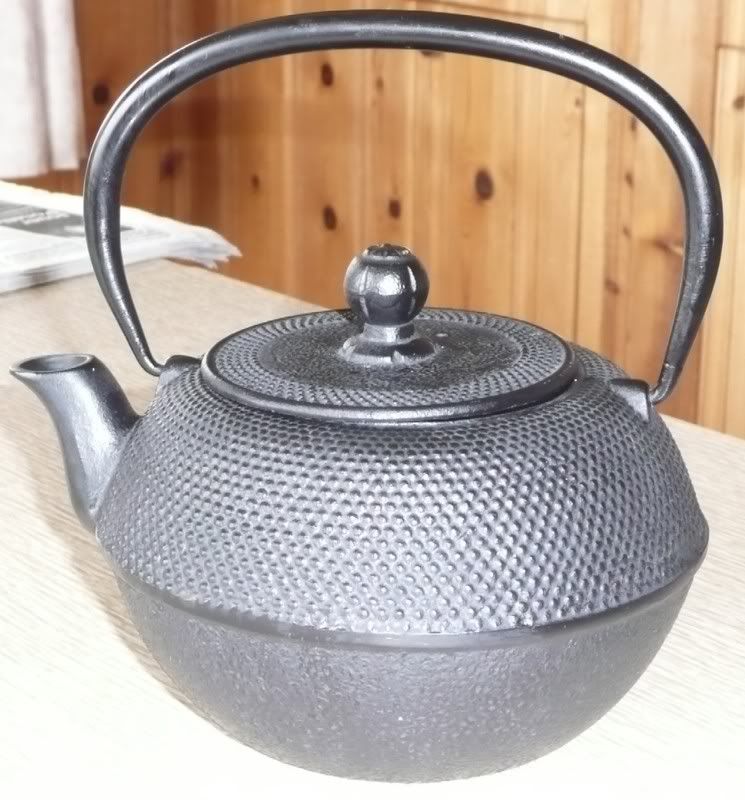 Tomatos for breakfast - with kick ass olive oil from a bottle also purchased at 1001 pots: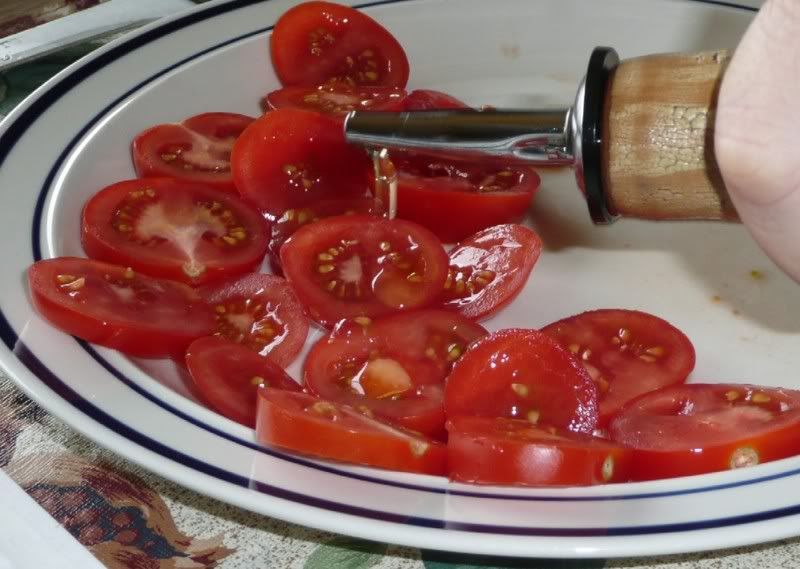 And oranges and yummy grapefruit: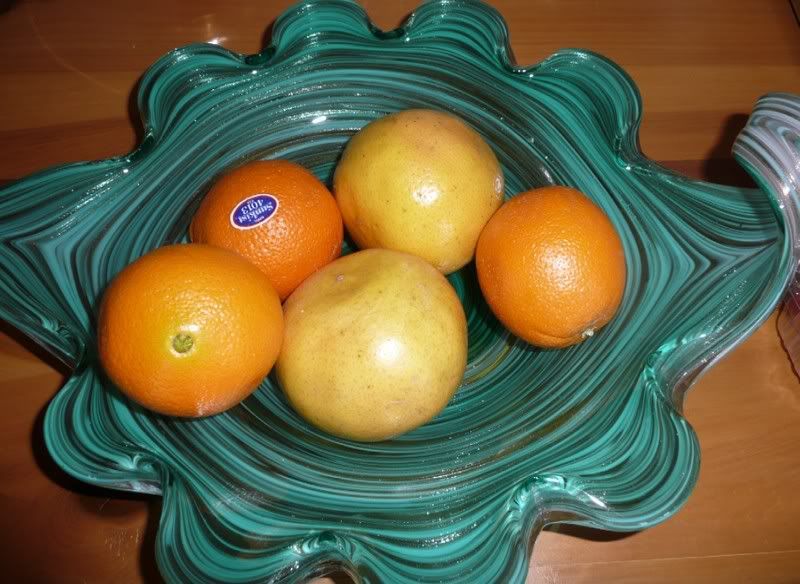 The fireplace (which isn't crooked in real life):
The fire: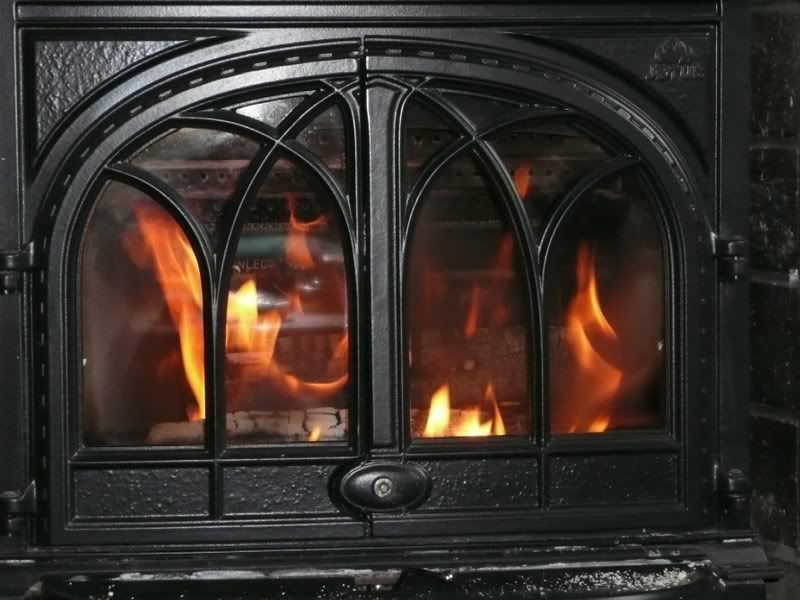 A girl's got to get her sunshine somewhere - even if it's fake....
And back in town on Sunday afternoon, my "book room" - I really need to get these books into some semblance of order...