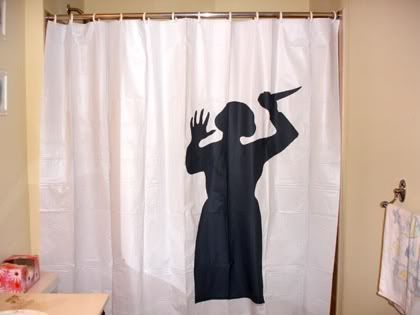 Several months ago, I did a post on the dangers
the dangers surrounding us at every turn
. Baby bottles (among so many other things) were declared toxic.
Well, something much worse, has happened now. Your shower curtain might be
killing you
. Thankfully, some people were level headed enough to call the news item fear mongering.
I can't help but think the study was probably sponsored by glass shower door manufacturers. Or something.
I can't help but think toxicity is the norm in today's society. We'd probably suffer from huge withdrawal if we didn't have our toxins.