.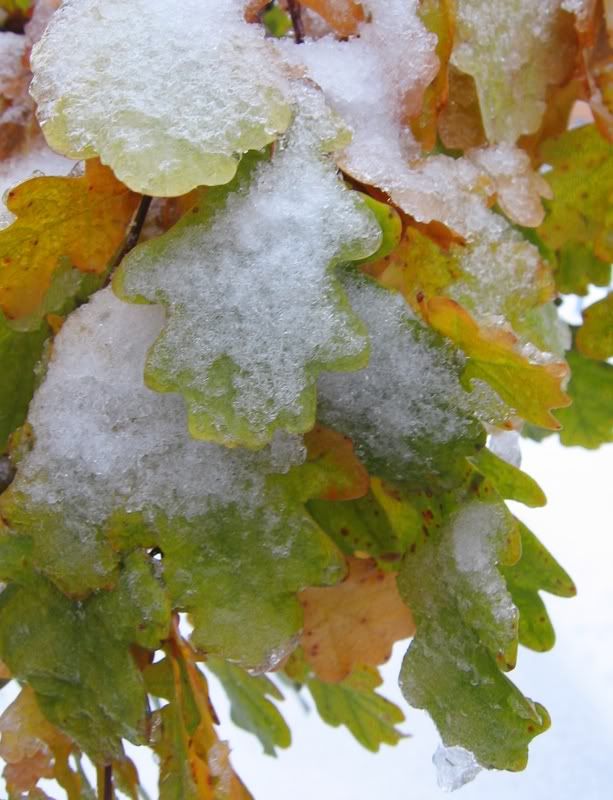 Monday we turned on the heat.
On my way to work this morning it was snowing. Just a little and not enough to stay on the ground but still.
IT.
WAS.
SNOWING.
In October!
Denial no longer seems to be an option.



* Photo from the Flicker strem of Greenhem
.