.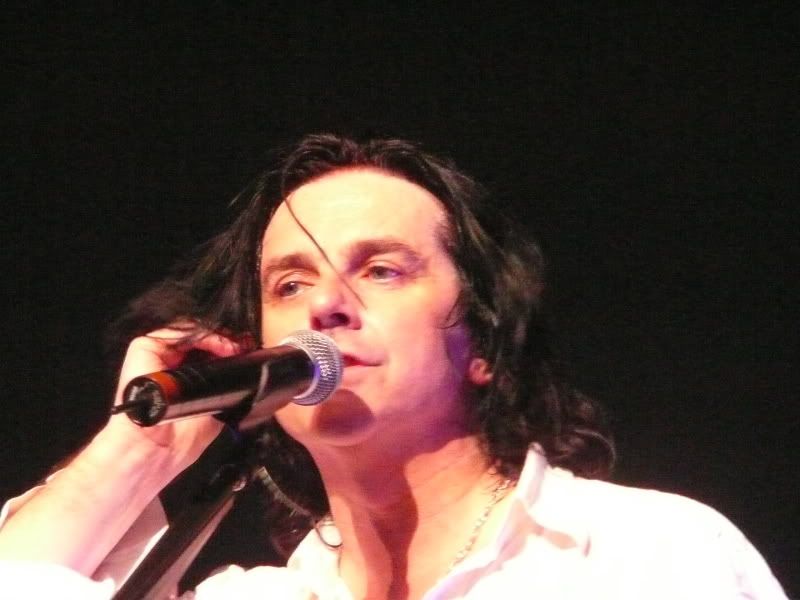 What I learned (or in some cases already knew) at the Montreal Marillion weekend.
Marillion fans are somewhat obsessive.
Despite what people I know seem to think, I am less obsessed than many.
The atmosphere in the balcony doesn't quite cut it, despite the fact that there is way less pain involved, requiring a move back to the floor.

Knees and backs protest much more at 6+ hours of standing when you're on the wrong side of 40 than when you're 20.
Nine hours of Marillion live over three days is beyond great.
Ninety percent of Marillion fans are male. Of the remaining 10%, probably half are there as the "girlfriend of".
The female 10% is thrilled at this ratio, because there is never a lineup at the loo.
Waiting in line has its good sides. I met some really great people.
They really should make an effort to sell good beer at concert venues.
Copious yelling and cheering wreaks havoc on the vocal cords.
I am not as young as I used to be. Adolescence may be a state of mind, but it sure as hell isn't a state of body.
In this I am not alone, there were

lots

of grey heads there. Average age was probably in the 40s. We are indeed obsessed.

The band's name wasn't even on the marquee (!!!), so the musical usually playing at the Olympia should pay them for all the extra tickets that will be sold. People were walking past, looking at the huge line and wondering, wow, is it that good? and probably rushing out to buy tickets.
There is no other band I would spend four hours waiting in the cold pouring rain for, thus I am not quite insane.
And for Jocelyn... it was bliss indeed.
.