.
You think it's utterly ridiculous that a demonstration against police brutality would be staged again this year. In Montreal of all place.
You think the police did well to make the 100 or so arrests of idiots who were throwing bricks and rocks at them, among other violence.
You think that violence to protest against violence just confirms that you are indeed the idiots you seem to be.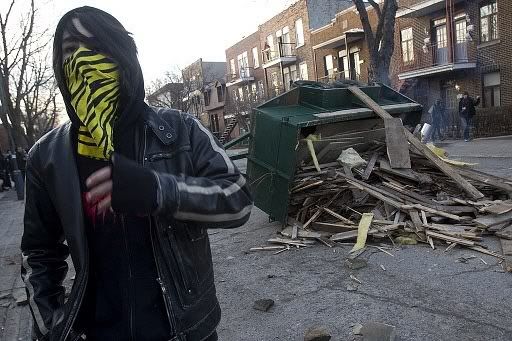 Photo by Patrick Sansfaçon, La Presse
I fully understand the young hating authority, but c'mon, I can't help but think lots of people would love to have to deal with the level of police brutality we have here.
If Montreal cops are what you consider brutal, you should try a couple of other countries. Get over yourselves.
Yep, I'm getting old.
.