.
Late Sunday morning at the cottage. Time to top up the feeders for the week. Not that that will help, cause by this time Tuesday, there will be no seed to be found. To eat like a bird is to eat non stop until there is nothing left. And share with whatever squirrel decides it's his god given right to eat that seed.
I top the feeders. Stand back and let them come. Because right now is their time. I interrupted the frenzy to add to the manna. I love the sounds. The flutter of their wings. The screeching of the Jays, the twittering of the Siskins and Redpolls - who for some reason this year are sticking together. Something I've never seen, those two living together. Will we have Sispolls this spring?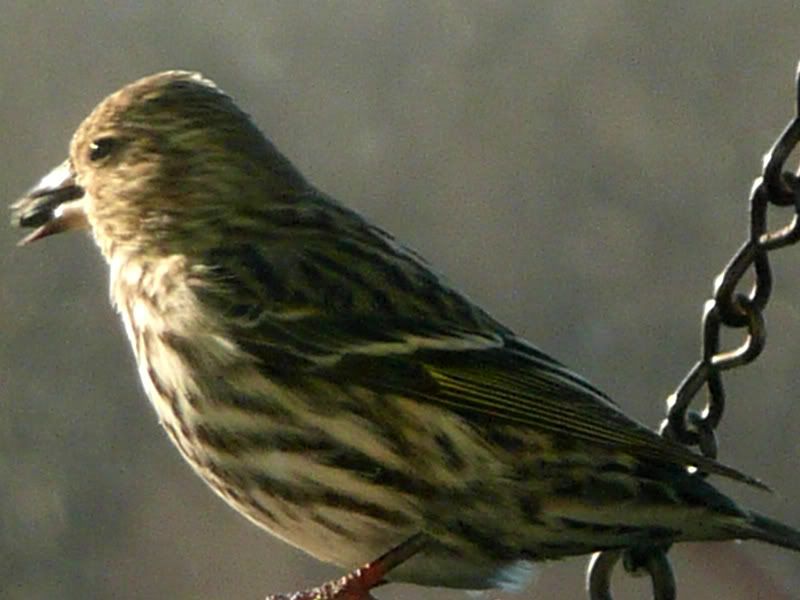 A Downy Woodpecker and Blue Jay attack the suet block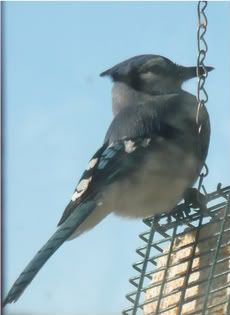 And the Pine Grosbeaks just sit there and look lovely.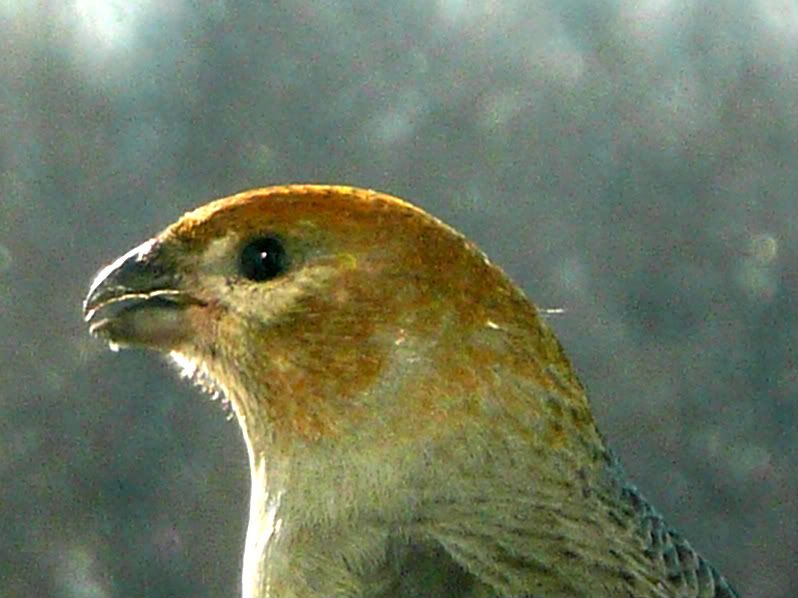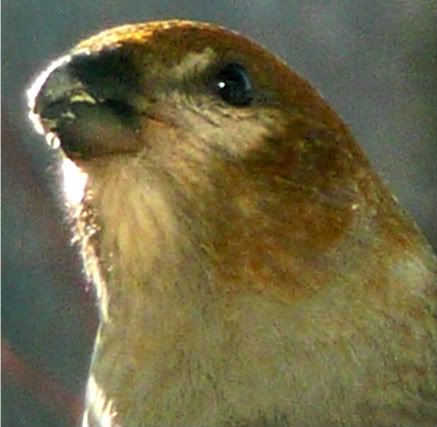 I can't help but feel bad that I won't be there until next Friday night to feed them. And I can't help but wonder that such tiny creatures, often not weighing more than a few ounces can actually survive this weather. Nights at 30 below that would kill us in short order seem to be nothing to them.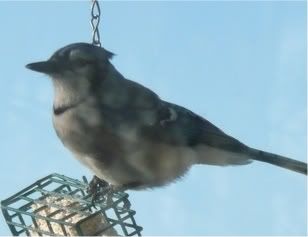 As a parting shot, take a really bad, out of focus picture of a Pine Siskin, fiddle with it a bit and voilà, the belligerent bird out of hell.