.
At least you have a cottage. Winter is so much better in the country.
No, winter is just as cold, if not colder in the country; there might be less slush but there are tons more snow to shovel and otherwise deal with.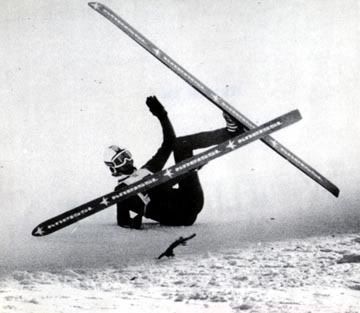 You'd like winter if you played winter sports
How exactly does that follow? To paraphrase a article I read a while ago, that's like telling someone who hates the heat to lie in the full sunshine for a couple of hours. You sat that to people who think summer is too hot and they'll look at you like your insane. Thinking winter sports will make me like winter is just as insane. Climbing onto two sticks and throwing myself off the side of a mountain might be ok in summer if it were feasible. But doing so when it's -10 and the windchill brings it to -30 and if you fall you end up with snow down your butt... meh, not so much somehow.
But winter is so pretty and white and pristine!
Granted, winter is white. It's also grey skies and brown dead looking trees. It's colourless. It's blah. It's endless darkness and not enough daylight.
It makes you appreciate summer.
No. It really doesn't. I have no need to freeze off my extremities in order to appreciate warmth. No need at all.
It means the holiday season is imminent
Just at the beginning, the rest of winter is so much longer than the hols. And honestly, other than the week off, I can survive quite nicely without Holiday Hysteria.
The kids are in school
Don't have any, never wanted any, will never have any. Moot point.
It enhances your wardrobe - you can have much more clothes. More shopping!
I could just as easily shop for more warm weather clothes. As if I need cold to shop. Anyone who thinks like that is a shopping lightweight. Pffft.
You can eat foods like stews and raclette and cheese fondue that you just don't want to eat when it's hot.
OK, this one I'll grant. but I'd also have no problem eating these things when it gets coolish (let's say under 20)
And I'll grant that reading a good book in front of the fire while drinking a glass of wine or a cup of tea is very very nice. And watching the antics of 20 birds at the feeders at the same time is lots of fun too.
But somehow, those things really don't make up for all the rest.
.