"We've heard that a million monkeys at a million keyboards could produce the complete works of Shakespeare; now, thanks to the Internet, we know that is not true." -
Robert Wilensky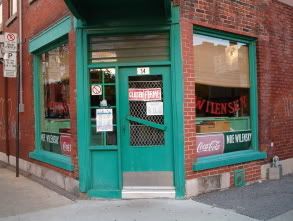 Whoever he is... though I'm pretty sure he's not a Wilensky of
Montreal's Wilensky Light Lunch fame
. (It's not the food, it's the atmosphere). A scene from Duddy Kravitz was filmed here.
Not that that has anything to do with anything.
It just dawned on me that the quote says something about bloggers... I choose to believe it doesn't pertain to me or any of the bloggers I like. So there!